VIRTUAL MENU
Walk The Line - CUSTOMIZE YOUR BING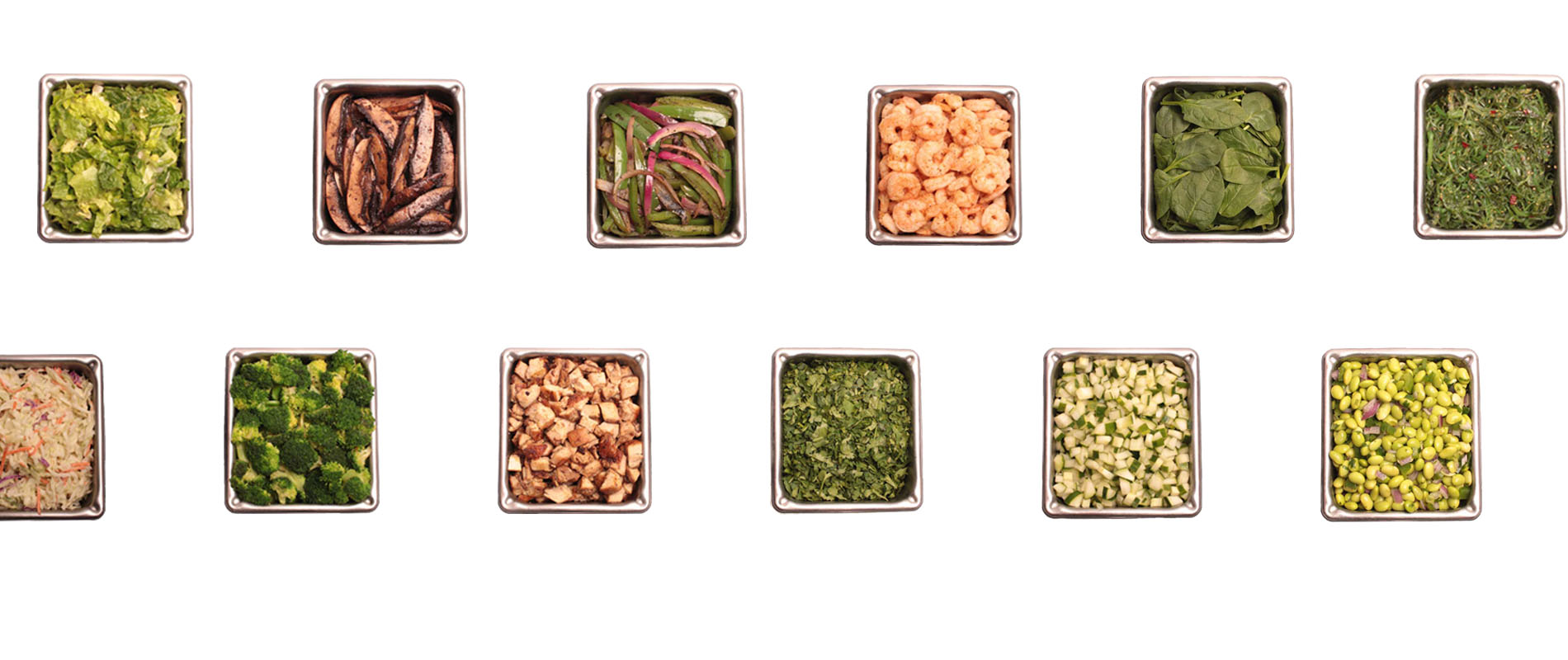 Step one: START SIMPLE
A BING
OR A BOWL
OK, OK...OR A SALAD
A BING IS A SCALLION PANCAKE
All our bings (scallion pancakes) are made in-house, fresh, from scratch each day.
We grow our own scallions, chop them up, mix them in our batter with wheat and bean flour, then press each wrap. Each one is made with love!
INgredients
Proprietary Blend of Wheat and Bean Flour
Homegrown Scallions
Oil
Water
Step 2: DON'T bE AFRAID TO MIX & MATCH
rice \ lettuce \ SPINACH
Fresh & LOCAL
Some choose to make the bed of their taste-bud-heaven experience lettuce... others like spinach. Or, go with classic rice. Hey, why not mix it up - no wrong answers, only sweet lovin'.
We source our produce locally and seek out the best certified organic ingredients.
Options
Organic Brown Rice
Coconut White Rice
Organic Romaine Lettuce
Organic Spinach
Step 3: protein baby!
CHICKEN \ STEAK \ SHRIMP \ portobello \ Tofu
delicious PRotein
I know what you are thinking: small scoops and rationed meat lovin'. (Buzzer sound here!) Wrong! We heap piles of freshly sizzled protein, right off the grill, fresh and steamy, right into your scallion burrito. No lack of love in this house.
All of our chicken is antibiotic/hormone-free and certified halal, our beef is 100% grass fed, and our tofu is non-GMO.
Options
Chicken
Steak
Shrimp
Portobello Mushrooms
Tofu
Step 4: DON'T BE SHY
ADD-ONS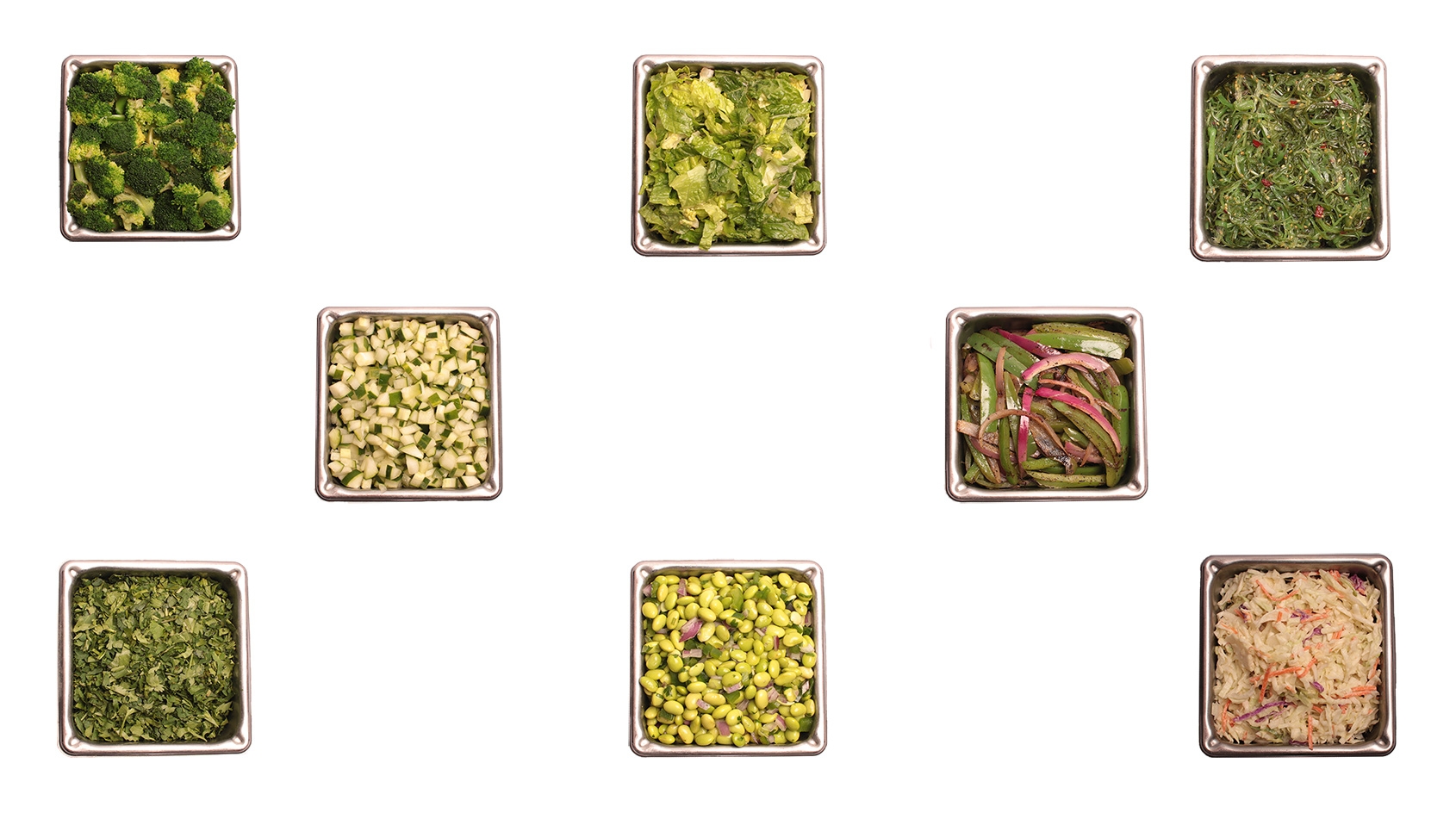 Use Your ImAGINATION
Here is where the real fun begins. Heap on the veggies, rock out our signature wasabi slaw, or go crazy and pick everything! Our seaweed delights and our freshly pickled carrots will make you smile with your mouth full. What are you waiting for?
We source our produce locally and seek out the best certified organic ingredients.
OPTIONS
Grilled Peppers & Onions
Steamed Broccoli
Seaweed Salad (NOT GF)
Edamame Salad
Pickled Carrots
Wasabi Slaw
Organic Romaine
Organic Spinach
Cucumbers
Cilantro
Vegan Kimchi
Step five: The GRAND FINALE
GET SAUCY
THE FINAL KISS
Ask anyone who has fallen in love... it's all about the sauce in the kitchen. Our signature sauces are made in house, inspired by our fans, and make the final touch a lasting impression. No real way to describe it other than love at first bite!
Options
Teriyaki Garlic (NOT GF)
Sesame Ginger (NOT GF)
Mandarin Orange Vinaigrette (NOT GF)
Sweet & Sour (NOT GF)
Yellow Coconut Curry
Garlic Chili Aioli
Sweet Chili
DON'T BE STINGY
SWEET POTATO FRIES \ CHEESECAKE \ Shrimp CHips
A few extra extras
We didn't want your scallion burrito to be lonely, so we brought a few of our favorite things to pair with your culinary creation of love. WARNING: Consuming our extras will be addicting to your soul.
options
Sweet Potato Fries w/ Wasabi Mayo
Shrimp Chips w/ Sweet Chili Sauce
Japanese Cheesecake w/ Matcha Powder (NOT GF)